I was able to visit the Japanese Garden three times during the transition of fall colors this year. The amount of change each week was stunning. Here are three photos of the Moon Bridge seen from the Bonsai Garden, taken October 20, 27, and November 1: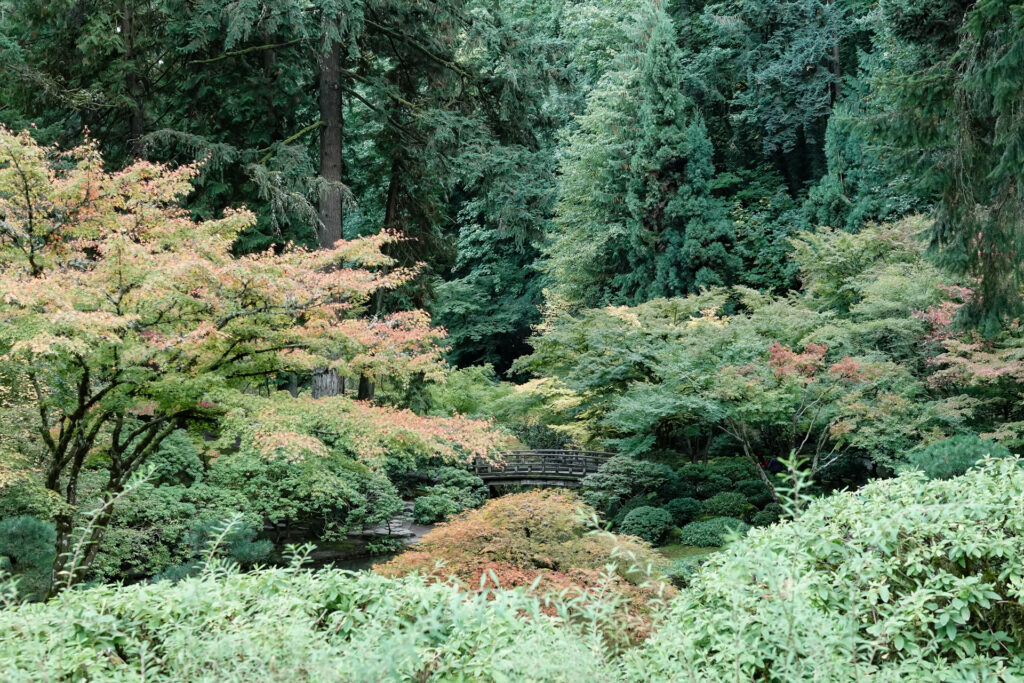 And here is the Flat Garden, from two different angles, on October 20 and November 1: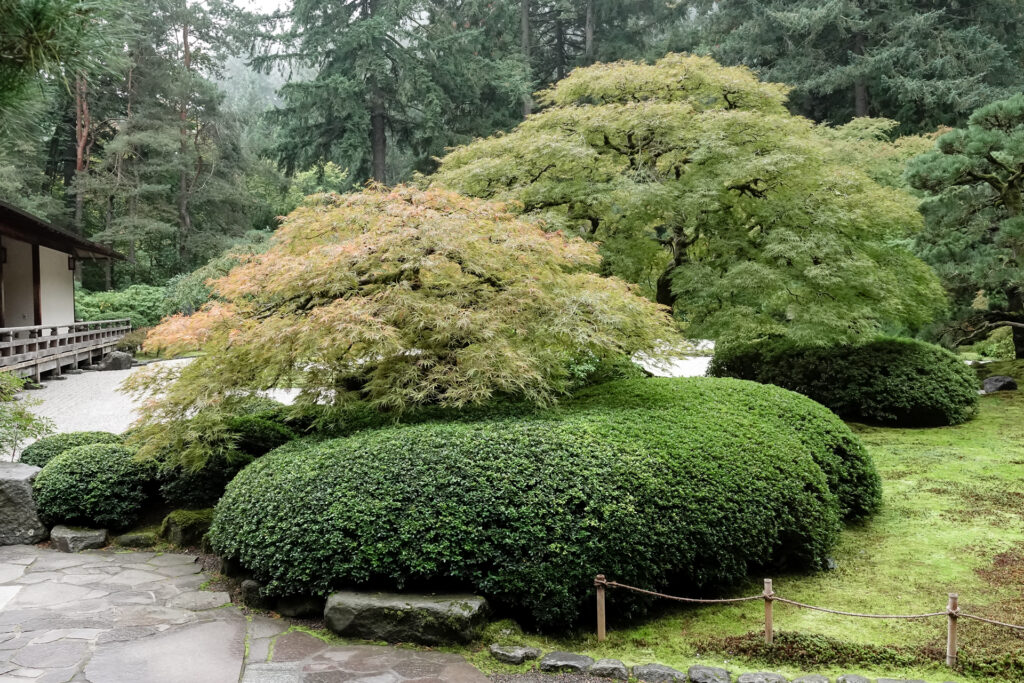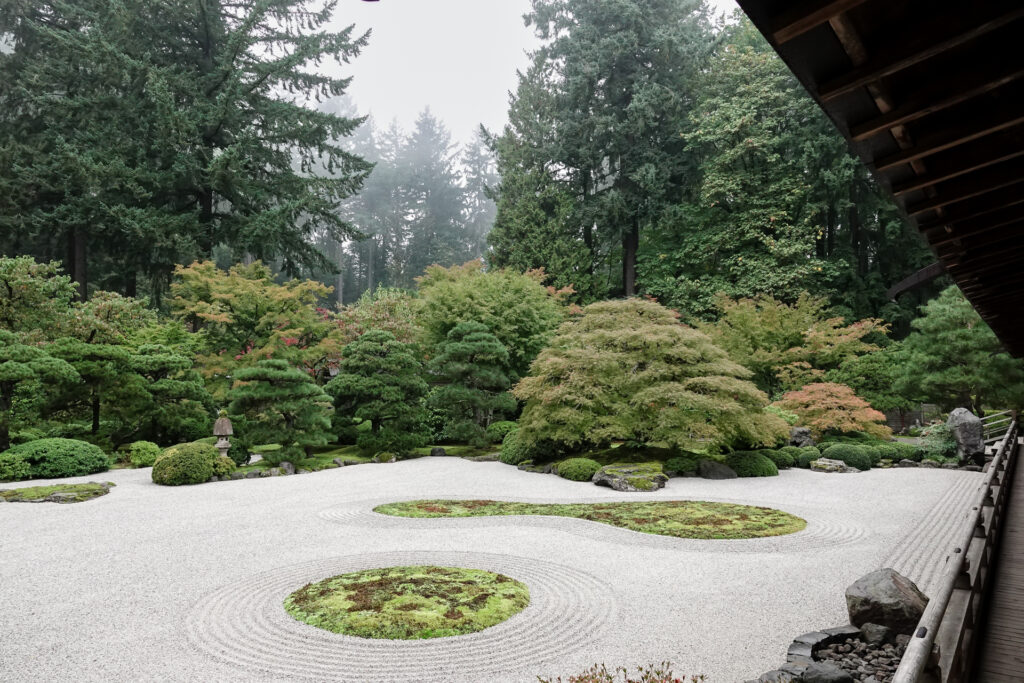 I enjoy this amazing place in all the seasons, but fall colors are definitely show-time. Even during the early access hours for members, there were plenty of visitors. Many of them seemed focused on what garden staff call "The Tree." According to legend, Smithsonian Magazine at some point referred to this Japanese Maple as the most photographed tree in the USA. Hard to imagine the existence of statistics that would support that claim. It is certainly a beautiful tree, quite photogenic all year, and striking as it lights up in the fall. But there are many beautiful trees in the garden, and I skipped the line this year. Here is a photo I took of The Tree in 2021:
And here's a photo of The Tree from a distance, with the line of admirers waiting their turn to take a photo this year: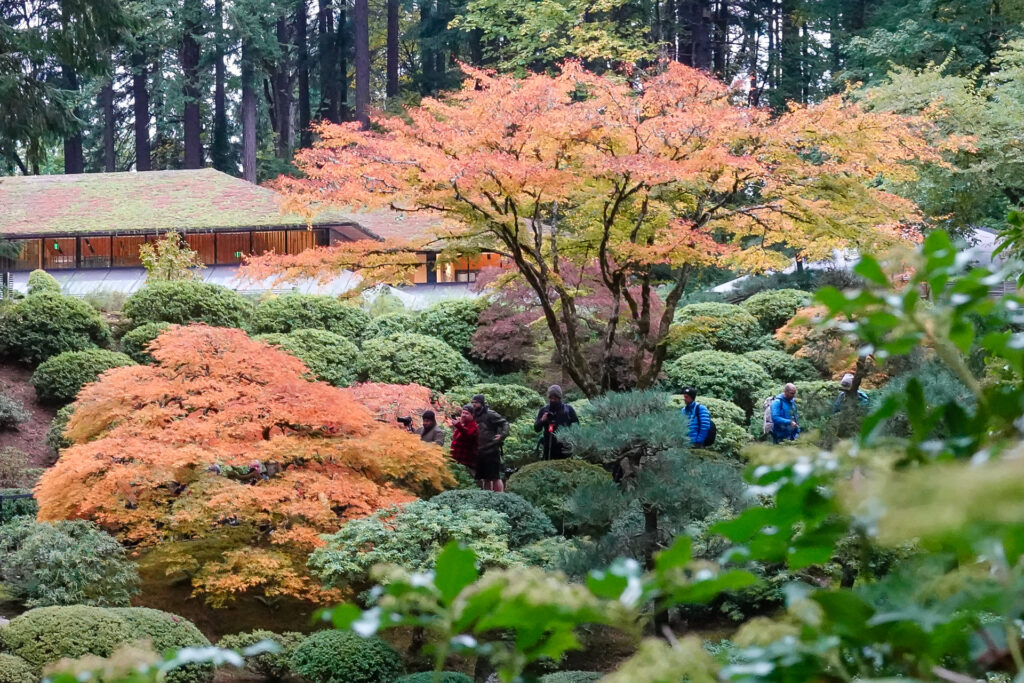 You can see all the photos from this fall, in chronological order, in the gallery below. And if you want to compare different seasons or different years, check out the complete Japanese Garden gallery.